Stronger Together Closer to God
We believe we all are searching for guidance when it comes to our relationship.
Whether you are dating, courting, engaged, newly married, or been married for some time, it is a great idea to find the right people to give you the right counsel for your relationship. Each item on this website will contain common sense wisdom and guidance on maximizing and applying God's word and the Holy Spirit to fulfill God's calling for you and your significant other's everyday life.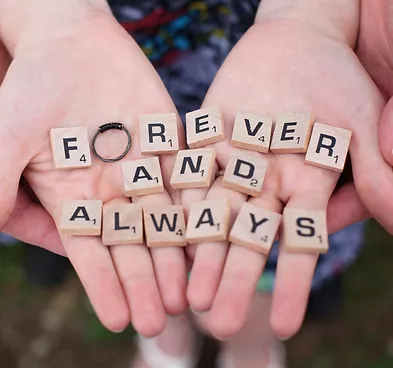 Our ministry provides a great space to ask, share, and reflect on everyday issues and how it aligns with biblical principles and His Word. Each podcast, video, live event, and workshop will focus on God's Word and purpose. The ministry will help spouses or significant others to persevere in their relationship and excel in fulfilling the mission of supporting each other and their marriage.
We host weekly bible study or monthly discussions on Clubhouse. Please visit our Facebook page for more details.
We host weekly podcast on all major podcasting stations. Come and listen to 10-minute nuggets to encourage you.
We host sessions to help you in your relationship regardless of your relationship status.
Minister Vernon and Evangelist Anya Myers, "Love" and "Lovies," are active leaders and coaches in their community. In addition to his work in ministry, Vernon is an educator with over 26 years of experience teaching youth and adults both in formal and informal education environments. Anya has worked in the Washington, D.C., area for over 11 decades in daycare, nursing, and the State Department. Together, they are Marriage Coaches, Mental Health Coaches, the founders of the weekly podcast "Stronger Together Closer to God, the founders of Stronger Together Closer to God Ministry, and the founders of KidsSTREAM Inc.